Need Tree Removal in Normal IL? TJ Blakeney Tree Service is Here for You.
Trees can be a great asset to a property, but sometimes circumstances require their removal. Since this is a really big job, you are likely going to need the help of skilled professionals. TJ Blakeney Tree Service can perform your tree removal in Normal IL. We offer full-service tree removal, which includes the removal, stump grinding, and backfilling of the area. We have the equipment and personnel that allows us to access even the hardest to reach areas of your property. We prep to ensure no damage to your property, and our crew cleans up and removes debris at the end of a job. If needed, we are also able to clear and remove large quantities of trees at one time.
The Options We Offer
TJ Blakeney Tree Service can do more than just tree removal in Normal, IL. Trees require maintenance by trimming out dead or broken limbs, which is also a service we offer. Storm damage notoriously downs trees, and we are available at a moment's notice to remove those downed trees and limbs from rooftops, fences, and the rest of your property. What's more, we will work with you and your insurance company to handle the job quickly and efficiently. Then, we can help with any stump grinding or backfilling needs you might have. We take pride in every job, no matter how big or small.
We also promise to minimize any damage that may occur to your lawn. We know how important a great yard is to maintain, and we don't want it to be noticeable that we've been there. With our equipment, we promise to reach hard to access areas with no damage from falling timber, and we'll clear the land the moment we're done.
Where We Serve
We serve many communities within a 50-mile radius of Bloomington-Normal in Central Illinois, established in 2014 with a single bucket truck. Check out our website for five-star reviews of happy customers in the area. You can also look through our photo gallery to see the quality of our work. That work has earned top spots in the Readers' Choice Awards for Woodford and McLean Counties since 2018.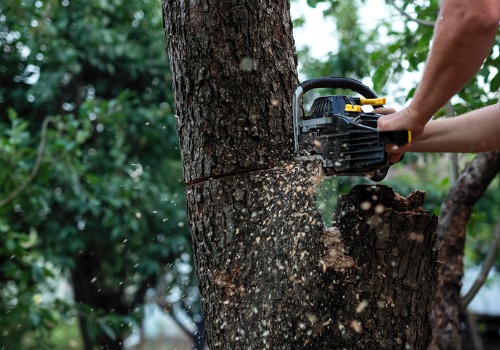 Call Us Today
Give us a call today for tree removal in Normal, IL. You can reach us at 309-319-0630. You can also fill out our online form for a free quote on any of your tree removal or tree trimming needs. We look forward to serving you.