Looking for Tree Trimming in Normal IL? Let TJ Blakeney Tree Service Help.
Owning property of any kind often comes with trees. Trees come with the need for maintenance. If you need tree trimming in Normal IL, TJ Blakeney Tree Service is here to help with any job, big or small. We can trim out all those dead and broken limbs. We will then remove the tree matter and leave your property with no leftover debris. We have the experience and equipment to help with whatever size job you need.
Our Full Range of Services
We can help with more than just your tree trimming in Normal IL. Storm damage can down trees that need to be cut and removed. Whether you need removal because of a storm or otherwise, we offer full-service tree removal, which includes the removal, stump grinding, and backfilling of the area.
We also offer land clearing, removing large quantities of trees at one time. Our cranes and lifts allow us better access for trees in hard-to-reach areas, such as backyards. Our experienced climber can reach any trees our equipment is unable to access. We will safely and effectively trim and remove tree while protecting your property and our personnel.
Who We Serve
We have proudly provided tree trimming in Normal IL, along with our other tree services, since 2014. We serve the following communities in Central Illinois within a 50-mile radius of Bloomington-Normal: Carlock, Congerville, Danvers, Downs, Eureka, Goodfield, Gridley, Heyworth, Hudson, Leroy, Lexington, Mackinaw, Minier, Morton, Peoria, Stanford, Towanda, and Washington. Our quality service has earned us top Readers' Choice Awards in Woodford and Mclean Counties every year since 2018. Go to our website to check out our photo gallery and five-star reviews.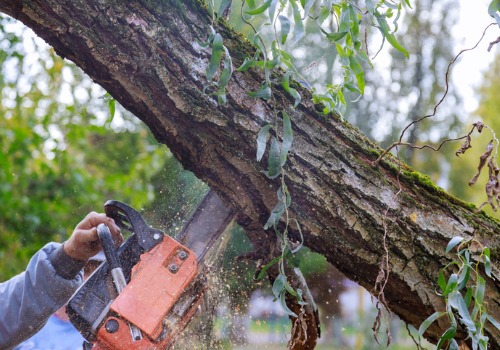 Contact Us
Call us today for your tree trimming in Normal IL at 309-319-0630. You can also use our online form to request a free estimate for any of your tree service needs. We will work with your schedule to find a time that is convenient for you to get started on all of your tree projects.