TJ Blakeney Tree Service Provides Outstanding Stump Grinding Near You
When looking for stump grinding near you, you're typically looking to remove an obstruction to your lawn. That's why it's unfortunate when a tree service grinds a stump and leaves the hole in your yard. Our team at TJ Blakeney Tree Service is always committed to getting you to the ultimate finished product. That's why when we grind stumps, we backfill them, so your lawn isn't left with a hole. It's how we do things at TJ Blakeney Tree Service.
Our Commitment to You
At TJ Blakeney Tree Service, we aren't just interested in taking a tree. Our goal is to return your land into a space for you to fully enjoy and appreciate. That's why when we remove trees, we'll always prep the ground to minimize lawn damage. We believe that the best way to see our work is to hardly be able to notice it once we leave. After all, wanting a tree removed or a stump ground down doesn't mean you want a hole left behind.
Maybe you have an overgrown tree that needs trimming. Perhaps it's a tree that is becoming a threat of overhang. Or maybe you have an old diseased tree you need removed. Our team at TJ Blakeney Tree Service is prepared to take care of you. We have multiple cranes and scissor lifts, which allow us to access hard to reach trees. This equipment also allows us to ensure no damage from falling timber. And we are even prepared with equipment to clear land with lots of trees on it all at once.
Where and How We Work
TJ Blakeney Tree Service serves not only the Bloomington IL area. We also service communities within a 50-mile radius of the Bloomington-Normal area. Whether you're in Eureka, Congerville, Heyworth, Peoria, Lexington, or Towanda, we are ready to answer the call. We provide free quotes for our services. Most importantly, we will work around your schedule to ensure your needs are met.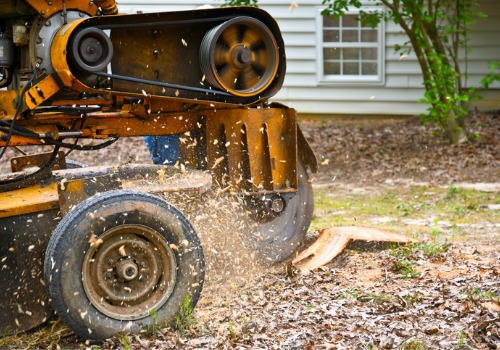 `
Call Us Today
Whether you need stump grinding near you, tree removal, or some simple tree trimming, TJ Blakeney Tree Service is the call to make. Give us a call at 309-319-0630 so we can discuss your situation and set up an appointment to determine the best way to move forward. We hope you'll see why so many of our customers and our community have rated us as the best.