When You Need Tree Cutting in Bloomington IL, TJ Blakeney Tree Service Is Here
If you have trees, chances are you will have a situation arise where you need trimming or removal services. Doing the job yourself can be difficult or downright impossible. That means you need tree cutting in Bloomington IL that you can trust. TJ Blakeney Tree Service offers professional, reliable, timely service you can count on. Since 2014, TJ Blakeney Tree Service has been helping residents across the Bloomington-Normal IL area. We can do everything from trimming out dead or broken limbs to complete removal.
Our Services
TJ Blakeney Tree Service has you covered on any tree cutting in Bloomington IL you might need. Simple trimming to full removal is no problem for our experienced team. We will come give you a free estimate on exactly what services you will need. We will trim what you need, or we offer a full-service removal that includes the removal, stump grinding, and backfilling of the area.
If you need help with storm damage, we can be there quickly to remove any downed trees and limbs from your home and property, working with your insurance company to handle a difficult circumstance with expertise. We are even equipped to clear and remove a large number of trees at one time. We have the equipment that allows us access to trees in hard-to-reach areas, over houses and into backyards. And best of all, our equipment won't damage lawns, concrete, or pavers. We also have an experienced climber for areas unable to be accessed by our equipment.
Our Area of Operation
Our full-service tree company started with a single bucket truck in 2014. We proudly serve Bloomington, Normal, and surrounding areas in Central Illinois. We work within a 50-mile radius of Bloomington-Normal and won the first place Readers' Choice Award in Woodford and McLean County in 2022. Check out our photo gallery and five-star reviews on our website so you can see how we can serve you.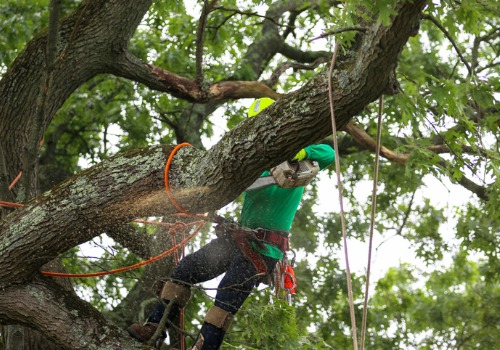 Contact Us
Give us a call today to help with your tree cutting in Bloomington IL. You can reach us at 309-319-0630. If you prefer, you may fill our online form for a free quote. We look forward to helping you with your tree trimming and removal.