After Storm Damage in Peoria IL, Act Fast to Clean Your Property!
After severe storms roll through town, you're on the clock! Storm damage impacting your home not only affects you and your property but can risk the health and safety of neighbors and cause further issues for your property in the future. Thus, it's essential to get in touch with tree trimming and removal experts when managing storm damage in Peoria IL. Residents count on TJ Blakeney Tree Service for fast, careful storm damage cleanup; call today!
Why Hiring a Professional is So Important
When a storm impacts your home, hiring a professional to resolve potential damage and clean up is your best option. Even if storm damage to your property seems minimal, your home might be more at risk than you realize. Thankfully, the experts at TJ Blakeney ensure property owners:
Save Time – Quick cleanup and debris removal are essential for your household's safety. However, managing cleanup yourself can take significant time you might not have. As such, our tree removal experts can make quick work of storm damage cleanup.
Identify Further Problems – Unfortunately, there might be more storm damage than you can see. For example, limbs from a tree might be compromised after severe winds, now a greater risk of falling on your home. TJ Blakeney can identify such issues and resolve them quickly and efficiently.
Handle Large Cleanups – Picking up a few dead branches and leaves off your property doesn't seem like much work, and you'd be right! However, if large branches or trees have fallen on your home or property, more help is needed. TJ Blakeney has you covered for cleanups that require equipment to safely remove dead and fallen limbs.
Minimize Potential Damage – Your home and property might be damaged enough already! The last thing you want to do is cause more damage to your home. That's why homeowners rely on tree removal professionals like TJ Blakeney. We understand what's required to remove trees and limbs from your property safely, so you don't have to worry about further damage.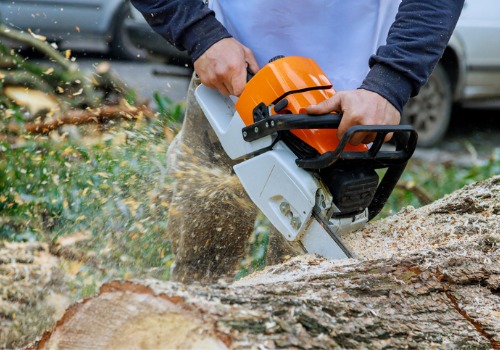 How Else Can We Help?
Outside of storm damage in Peoria IL, TJ Blakeney provides our tree services for residential and commercial properties alike. We take great pride in our services and have the equipment and experience to handle jobs that other contractors lack. As such, we've assisted countless residents throughout Central Illinois with services like:
Talk with Our Team
Rest assured, if your property experiences storm damage in Peoria IL, TJ Blakeney Tree Service can provide the tree removal and property cleanup you need. Keep your household and home safe with help from TJ Blakeney! To learn more about our tree services, contact us today at 309-319-0630. We are located at 904 Kingsley St, Normal, IL 61761.